Headlines
Check it out on your smart phone!

Please complete online registration

California business leaders recognize Monte Vista
Welcome to Monte Vista
Welcome to Monte Vista Elementary School!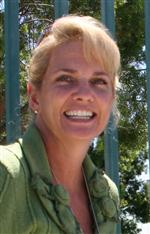 As you browse our web site, you will find links to pages that will provide you with information about our school, the calendar and school hours, our PTA, School Accountability Report Card and directions to our school. Monte Vista opened in 2003 as the ninth elementary school in Murrieta Unified School District. The mission at Monte Vista Elementary School is to provide a fun, empowering environment for lifelong success. Monte Vista Elementary School is a partnership of students, teachers, parents and community all working together to provide a challenging educational experience for our students. Respect is fostered in an atmosphere of cooperation and mutual understanding.

Our goal of providing experiences and opportunities that lead Monte Vista students to become contributing members of the community and lifelong learners in the process is echoed in our motto, "Learners Today are Leaders Tomorrow".We appreciate your interest in our school and welcome you. We look forward to getting to know you better! We invite you to visit our school and our

District web site

to learn more about how we and the Murrieta Valley Unified School District are working to inspire every student to think, to learn, to achieve and to care.

Sincerely,
Pamela Picchiottino
Principal
District News & Announcements
Missing just 2 days each month can put children at risk of academic failure.

Committee oversees use of Measure BB general obligation bonds

Enrollment forms are available online

Schools must comply with the new law starting 7/1/16

School will start on August 10 and end on June 9.