Mrs. Davis
Language Arts and Social Studies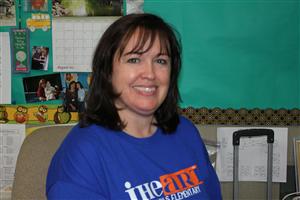 Welcome to 6th Grade!
Language Arts and Social Studies
Room 107
Welcome to my class home page. Here are some important things you should know:
Email is the BEST way to contact me: kadavis@murrieta.k12.ca.us
If you are absent, read the

Homework Assignments

tab and/or the

Classroom Calendar on Haiku

Wordly Wise packets need to be saved!

Do not throw away as these skills build upon on another.
Keep all graded assignments until the end of each semester.
Bring a silent reading book to class everyday.
Do your homework! Three missed assignments will result in detention.
This year all parent contact will occur on the Parent Portal of the Haiku Learning Management System. Your child will bring home instructions to access this webpage.