Vista Murrieta World Language Department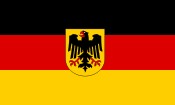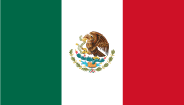 Mission
The World Language Department at Vista Murrieta High School is committed to developing students' understanding and appreciation of world languages, literatures, and cultures. The department promotes active engagement of using the target language throughout the course of study and encourages students to take ownership of their own language learning experience. The department seeks to provide students with an understanding of globalization so that they are able to excel in a multicultural society.
The World Language Department of Vista Murrieta High School hopes to inspire in its students a life-long interest in and appreciation for foreign and domestic cultures. We encourage students to become active participants in their education who accept the challenge and responsibility for their own learning and success during their school years and beyond.
Representing a vast area of the globe, the World Language Department offers courses in American Sign Language, French, German and Spanish. Students learn to produce and comprehend their studied language and to compare it with their own native language. In learning and using the language, students also gain insight into the culture and the various communities in which the language is used. Through their course of studies, students have the opportunity to explore the ways of life, customs, practices and attitudes of the target communities.
The World Language Department provides positive learning environments, where students take chances and are not afraid to make mistakes while expressing themselves. Resources such as books, movies, magazines and technology, combined with various interactive activities, make classes diverse and dynamic. Both teachers and students actively engage in using the target language on a regular basis in order to provide an authentic learning environment. Active participation is essential to student success and completion of independent work reinforces concepts and skills.
As a result of their world language studies, students are able to effectively communicate using the target language in many contexts. Student progress is consistently monitored through various forms of assessment that include written assignments, speaking activities, reading opportunities, cooperative learning experiences, projects and presentations. World language classes expand student's abilities to communicate socially and in formal settings. In addition, it enhances the student's understanding of their own culture and other cultures and opens doors to travel and professional opportunities.
| | | | |
| --- | --- | --- | --- |
| Teacher | Language | Email | VM Ext. |
| Chad Atwood | Spanish | | 6611 |
| Caroline Awbrey | Spanish | | 6616 |
| Armine Decker | French | | 6507 |
| Jose Dominguez | Spanish | | 6614 |
| Stephanie Estrada | Spanish | | 6620 |
| Scott Kneeland | Spanish | | 6615 |
| Shannon Warren | ASL | | 6640 |
| Jessica Cheslar | ASL | | 6613 |
| Steffi Ojeda | German | | 6612 |
| Betty Romo | Spanish | | 6619 |
| Karianne Vaez | French | | 6618 |
| Denise Peterson | Spanish | | 6617 |
| Walt Witczak | ASL | | 6641 |