Principal's Message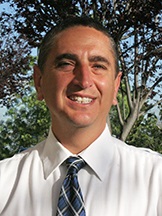 Dear Colt Families,
As the new principal of Dorothy McElhinney Middle School, I welcome you to the 2015-2016 school year. I am honored and privileged to serve this community, and I eagerly anticipate a successful and rewarding year for everyone. Along with our dedicated staff, we look forward to providing an exceptional middle school experience for Colts' students.
Middle school is a very rewarding and exciting time. To enhance the middle school experience, we highly encourage each student to get involved while at DMMS. Please feel free to join one of our many clubs, participate in intramural sports, attend dances and performances, and participate in the arts.
At DMMS, we pride ourselves on our strong academic standards and arts-focused approach. Whether it be dance, drama, music, visual art, or computer art, we feel that the arts increase student engagement, develop critical thinking skills, increase self-confidence, and boost academic achievement. The staff at DMMS is dedicated to student success and will go above and beyond to meet the needs of each student to ensure they are prepared for high school, college, and beyond. We expect our students to L.E.A.D. the way (Leadership, Education, Arts, Determination)!
Those of you who know me know that I truly have an open door policy, and I welcome your questions, concerns, and input at any time. Your child's education is very important to us and is most successful when the students, staff, and parents work together as one team. Let's have a great 2015-2016 school year!
Proud to be a Colt,
Tom Patane
Principal