Supply List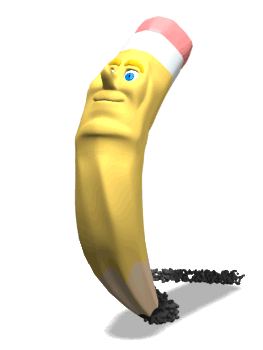 ***
UPDATED as of 9/7/12***
Each Student should have the following by the first full week!
***
ruler
Baber - Language Arts 7:
1 regular sized
spiral notebook (just for my class)

We will use this all year as an interactive noteboo
k
!
Baber - LA/SS 7 Core:
2 regular sized spiral notebooks (one for each subject)
Other Stuff you will probably need:
Remember each teacher may have different requirements...keep your receipts!
Pencil Pouch for binder

Wide lined paper (throughout the year)
Quality pencils and erasers
Personal pencil sharpener (ONLY the type with a screw on lid)
Coloring Materials--Thin markers (no sharpies), colored pencils or crayons

Wish List of Community Supplies
~ (everybody shares)
Crayons, Colored pencils,
Colored markers (please no sharpies)
Lined
notebook paper (loose leaf)
White or colored copy paper
Lined 3X5 Index Cards
Kleenex tissue
Elmer's glue sticks
Elmer's white glue bottles
Quality pencils and Erasers
Items not necessary
Personal staplers
Optional Supplies
Water bottle with a tight lid! Please no milk, juice or punch!
Wish List
White and/or Colored copy paper
Wipes (Disinfectant and/or Baby)
Expo black whiteboard markers