Watch D.O.G.S.
Thank you for your interest in volunteering in Alta Murrieta's Watch D.O.G.S. program! Your involvement in your child's education will make a huge impact, and we thank you!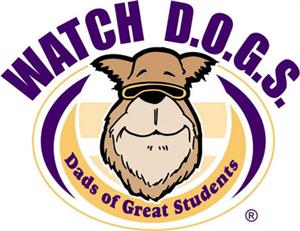 In order to take part in the Watch D.O.G.S. program, please be sure to complete the following steps:
Complete the school's Volunteer Registration Form and turn it in at the school office.
Turn in a copy of your driver's license to the school office (we can make a copy for you in the office).
Sign up to volunteer on a specific date using our online reservation system.
Purchase your official Watch D.O.G.S. T-shirt. Shirts can be purchased in the office for $10 (while supplies last) or through the Watch D.O.G.S. Dogstore.


---
Have you been a Watch D.O.G.S. volunteer at Alta?
Please complete the daily schedule survey to provide us with feedback.