School Counseling
Breakthrough Student Assistance Program
Listen, Learn, Link
Breakthrough helps students make it through school safely and successfully. The Breakthrough Student Assistance Program is a unique method for providing family specific services to any family in the school district. Typically, this type of service is only available in most schools if the student is thought to be in need of an Student Study Team, or if the student has an identified disability (IEP or Section 504). For more information about the Breakthrough program, click here.
Download
a list of referrals to local resources for food, housing assistance, mental health counselors, health services, and family support services.
Elementary School Counseling Program
"Not all kids come to school ready to learn. Our goal is to remove the barriers to learning and help students achieve academic success."

Download RAIN Brochure Click here for more information about the elementary school counseling program, RAIN.
FIELDWORK OPPORTUNITIES
If you are looking for a great fieldwork experience that will provide you with the opportunity to work with enthusiastic and forward-thinking school counselors, look no further. We embrace the opportunity of providing a rich, diverse, and rigorous fieldwork experience to school counselors in-training. In order to apply for a fieldwork position in the district, please submit this form.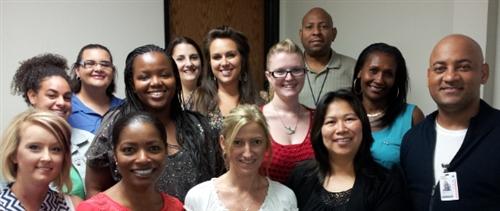 TEEN LINE
Abuse, AIDS, alcoholism, depression, divorce, drugs, gangs, homelessness, pregnancy, sexuality, violence, suicide. Operated by teens, for teens, Teen Line helps adolescents address their problems through a confidential peer hotline and community outreach program. Toll-free in California, it's a place to talk things out with another teen in a safe, non-judgmental environment.
1-800-TLC-TEEN (1-800-852-8336) or 310-855-HOPE (310-855-4673)
Nightly 6:00 pm-10:00 pm (pst)
PARENTING HELP