Headlines
Standards-based grades separate from work habits, behavior

Before and After School Programs to help find student strengths.

This Award goes to the State's most exemplary and inspiring public schools
Welcome to Murrieta Elementary
Welcome to Murrieta Elementary School, proud home of the Jaguars! I am pleased to extend a warm welcome to each and every one of you.
Although we hope you enjoy our website and find it useful for important school information, it can not completely convey what an extraordinary place this school is. Murrieta Elementary is an academic institution that prides itself on being academically challenging, while developing a life-long love of learning in every student.
The exceptional staff, students and parents of this community are committed to ensuring educational excellence for all, as well as creating a rigorous and exciting environment that challenges all students and celebrates the uniqueness of each child. We also believe that school is a place for children to develop life skills. When children are taught to be kind to themselves and others, they live lives of personal integrity, responsibility and compassion. They make sure to know the rules, make positive contributions to their learning community and reach for the challenges that ultimately lead to personal success. Our Character Counts program at Murrieta helps to ensure a learning environment that promotes a positive, respectful and kind school community.
Parent involvement is another ingredient to our recipe for success. We have a magnificent Parent Teacher Club. PTC provides a variety of programs and activities including Family Night Activities, assemblies, materials for classrooms, grade level field trips and family dances. We hope that you will join and support our PTC. If you would like to get involved in PTC, please contact our PTC through the school office.
It is my hope that you and your family will come to love Murrieta Elementary School as we do! We remain focused on our goal of "Success for All Children" and we look forward to working with you in celebrating the accomplishments of all our students. Please feel free to visit our school or contact me at anytime via phone 951 696-1401 or you may e-mail me at
rlurkins@murrieta.k12.ca.us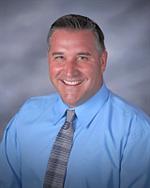 Rob Lurkins, Principal
District News
Happy Summer Vacation! School starts on August 16

MVUSD is committed to the Website Accessibility Initiative