A little bit about me...I graduated from SDSU with my Bachelor in Psychology and continued my studies at University of San Diego to receive my Masters

in Counseling. I have been a School Counselor for 13 years now, working in San Diego, Vista, and Moreno Valley Unified School Districts prior to coming

to Murrieta Valley High School.
---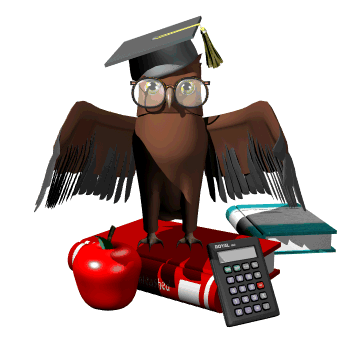 News and Important Dates
September 16: End of 6 week Grading Period
September 21: 17th Annual Historically Black College/Universities
Recruitment
September 28: Counseling Parent Night 6-7:30
October 3-13: 1 on 1 meetings with counselor thru English Class
October 4: Spanish Financial Aide Parent Night
October 19:
PSAT/NMSQT
**Must pay $25 with book keeper by 10/10
October 20-28: Junior Guidance Lessons in the Library thru History
October 28: End of 12 week Grading Period
November 8: ASVAB
November 21-25: Thanksgiving Break (use this time to go on CCGI and
explore Colleges
December 20: Final Grading Period
---

Frequently Asked Questions


What activities should I be focusing on during my Junior year?
Check out the
TIMELINE
available on CCGI (CaliforniaColleges.edu)

What should I do if I am struggling in a class?
-The first thing you need to do is TALK to you teacher and share your struggles.
(
Many teachers offer their own tutoring before/after school and or during lunch.
-We have tutoring available in the Library Mondays' before school (on late start), Wednesday and Thursday's after school.

What is the College Kickoff Event happening on October 19th?
On October 19th, various schools throughout Riverside County will be partnering up to host this event. The purpose of this district-wide high school event is to provide another opportunity for our students (grades 9-12) to receive guidance in planning for college and/or career by completing college applications, personal statements, FAFSA, Dream Act, Senior Culminating Project and/or practice for a college entrance exam with taking the PSAT for 10th grade. The goal is to provide all high school students the opportunity to participate in college readiness activities.

When should I be signing up to meet with College representatives?
NOW!! You should be signing up to meet with many college and universities who come visit our campus. Click on the
Calendar
, and sign-up with Mrs. Tarabilda in the Counseling Center
.

I already took the PSAT 10 last year, should I sign up for the PSAT/NMSQT?
Yes, these are 2 different tests and the PSAT/NMSQT taken during your Junior year is what qualifies you for
National Merritt
Scholarships as well as many other scholarship opportunities

Where do I find out information about SAT and ACT?
CCGI (CaliforniaColleges.edu) has a link with
SAT/ACT
information about College Planning including free test prep

What is the Middle Class Scholarship?