Intensive LA/SS - Study Skills - Consult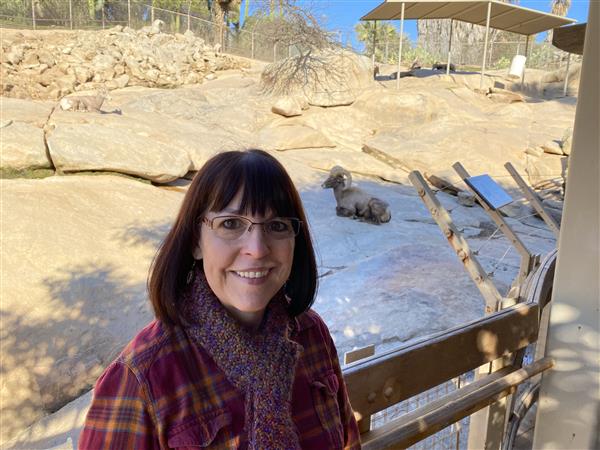 Phone: 951-696-3503 ext. 3167
Email:
Degrees and Certifications:
M.A.Ed. Digital Teaching and Learning Mild/Moderate Disabilities Specialist Teaching Credential English Language Learner Authorization Autism Authorization
Ms.

Anne Phillips

Important message to my students and families during Distance Learning:

I miss seeing you, hearing your voices, and being together in person. If you haven't already done so, please check in with me and your other teachers so we know you are okay and have what you need during this time.

Remember to click on the Warm Springs attendance link every Monday between 9am and 3pm* NOTE: there are technical difficulties with shortcuts - please go to WSMS home page, click on DISTANCE LEARNING, then click on ATTENDANCE between those hours on Mondays! AND, check your MVUSD email and teacher web pages daily!!

For my Intensive LA/SS class, access our class PowerSchool/Haiku page HERE:

For my Study Skills class, access our support page HERE:

For my Consult class, access our support page HERE:

We all can use a little humor. Enjoy the "Joke-of-the-Day" in Study Skills and Consult class pages. Share one of your own by clicking the Daily Joke Entry. Yours may be the next one posted on our class pages!

Currently, you can reach out to me via email or Aeries Communication (direct message) My class Haiku pages also have a phone number you can use to call or text.

More about Mrs. Phillips:

I am blessed to work with exceptional students at each day! I am grateful to be able to work in a district that provides not only academic rigor, but also the resources to increase achievement for each student. I love all kinds of people, and learn from each person I am in contact with. I believe all students can learn, and have a right to access to a meaningful education. I am passionate about helping students connect with curriculum and get excited as they discover strengths they didn't know they had. Building on those strengths, and providing supports for areas of weakness will help students achieve beyond what they previously believed was possible.

I am "mom" to two grown sons: David and Matthew. Both are currently serving in the United States Air Force. David and his wife Jerusha have two puppies, and are expecting my first grandchild! My god daughter Cristina is working as a Licensed Vocational Nurse (LVN). I am proud of each of them, as they have each overcome obstacles that have made them stronger and helped shape them into the people they are today.

I enjoy being with them, hanging out with friends and family, camping, walking on the beach (or boogie boarding IN the water!), reading, creating artwork, gardening, and being active in my church community.

I am also "sister" to four brothers and three sisters, have lived in four states and two countries. These experiences and more have provided a rich education and helped direct me to my current career in as a Mild/Moderate Disabilities Specialist, with English Language Learner and Autism authorizations.

Thank you for visiting our Learning Center webpage. Check back again, for helpful links and resources will be added in the near future. I am a lifelong learner, committed to inspiring my students to be lifelong learners by helping them engage, learn, and thrive as they gain skills and knowledge to prepare them for college, career, and life!
Last Modified on April 30, 2020