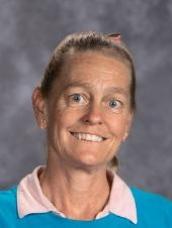 Phone: 951-696-1405
Email:
Degrees and Certifications:
Michelle Freiberg

WELCOME TO MRS. FREIBERG'S SPECIAL DAY CLASS: GRADES K, 1ST AND 2ND

STEM:

ELA: 1st Grade:

Reading Literature

RL.1.1 Ask and answer questions about key details in a text

RL.1.7 Use illustrations and details in a story to describe its characters settings, or events

Reading Information

RI1.1 Ask and answer questions about key details in a text.

RI1.2 Identify the main topic and retell key details of the text.

RI1.7 Use the illustrations and details in a text to describe its key ideas.

Phonics & Word Recognition

RF.1.1 Demonstrate understanding of the organization and basic features of print.

a) Recognize the distinguishing features of a sentence (e.g., first word, capitalization, ending punctuation).

Phonological Awareness

RF 1.2 Demonstrate understanding of spoken words, syllables, and sounds (phonemes).

a) Distinguish long from short vowel sounds in spoken single-syllable words.

b) Orally produce single-syllable words by blending sounds (phonemes), including consonant blends.

c) Isolate and pronounce initial, medial vowel, and final sounds (phonemes) in spoken single-syllable words.

d) Segment spoken single-syllable words into their complete sequence of individual sounds (phonemes).

Text Types & Purposes

W1.2 Write informative/explanatory texts in which they name a topic, supply some facts about the topic, and provide some sense of closure.

Production and Distribution of Writing

W1.5 With guidance and support respond to questions and suggestions from peers, and add details to strengthen writing as needed: (modeling and ideas)

Speaking and Listening - Comprehension & Collaboration

SL 1.1 Participate in collaborative conversations with diverse partners about grade 1 topics and texts with peers and adults in small and larger groups.

a) Follow agreed-upon rules for discussions (e.g., listening to others with care, speaking one at a time about the topics and text under discussion).

b) Build on others' talk in conversations by responding to the comments of others through multiple exchanges.

c) Ask questions to clear up any confusion about the topics and texts under discussion.

Conventions of Standard English

L.1.1 Demonstrate command of the conventions of standard English grammar usage when writing and speaking.

(a) Print all upper and lowercase letters.

(b) Use common, proper and possessive nouns.

(c) Use singular and plural nouns with matching verbs in basic sentences (e.g.,He hops; We hop.)

L1.2 Demonstrate command of the conventions of standard English capitalization, punctuation, and spelling when writing.

(a) Capitalize dates and the names of people.

(b) Use end punctuation for sentences

(e) Spell untaught words phonetically drawing on phonemic awareness and spelling conventions.​

Math:

1st Grade:

1.OA.1:Use addition and subtraction within 20 to solve word problems involving situations of adding to, taking from, putting together, taking apart, and comparing, with unknowns in all positions, e.g., by using objects, drawings, and equations with a symbol for the unknown number to represent the problem.

1.OA.4:Understand subtraction as an unknown-addend problem.

1.OA.6:Add and subtract within 20, demonstrating fluency for addition and subtraction within 10. Use strategies such as counting on; making ten; decomposing a number leading to a ten; using the relationship between addition and subtraction; and creating equivalent but easier or known sums.

1.NBT.1: Count to 120, starting at any number less than 120. In this range, read and write numerals and represent a number of objects with a written numeral.

1.NBT.2: Understand that the two digits of a two-digit number represent amounts of tens and ones. Understand the following as special cases A. 10 can be thought of as a bundle of ten ones called a "ten." B. The numbers from 11 to 19 are composed of a ten and one, two, three, four, five, six, seven, eight, or nine ones. C. The numbers 10, 20, 30, 40, 50, 60, 70, 80, 90 refer to one, two, three, four, five, six, seven, eight

1.MD.4: Organize, represent, and interpret data with up to three categories; ask and answer questions about the total number of data points, how many in each category, and how many more or less are in one category than in another.​

Homework:

Reading Counts

All students in 1st through 5th grade participate in a school-wide reading program called Reading Counts. Students read books within their lexile range. After completing a book, students take a Reading Counts test and receive points for receiving a score of a least 70%. Every student is expected to reach 100 points by the end of the school year. Student progress towards their goals are monitored and students are recognized for their accomplishments throughout the school year.

Positive Behavior Intervention Support (PBIS)

Curran believes in dealing with all discipline issues through PBIS. The main focus of PBIS is to provide a clear system for expected behaviors in all school settings. Our expectations focus on Being Safe, Being Respectful and Being Responsible. Through PBIS, we work to create and maintain a school culture in which all school community members have clear expectations and understandings of their role in the educational process.

The purpose of implementing PBIS is to:
Create a positive school culture
Create consistency among adults
Strengthen family and community partnerships
Reduce office discipline referrals
Identify students in need of more support
Behaviors in and outside of class are categorized as minor or major. Repeated minor behaviors will be reviewed by administration and/or our school counselor and parents will be notified. Major offenses are dealt with by school administration and/or our school counselor. Any major offenses are documented in our school data base and parents are notified.
All Homework is done online on Scootpad. Students are required to read 20 min. a night and record books read. Homework runs Friday to Friday and the student is required to do the math and language arts lessons assigned.
Last Modified on September 9, 2019