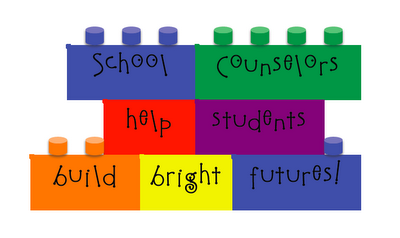 Dear Parents/Guardians,

Welcome to the 2016-2017 school year!

For those of you who do not know me, I wanted to take this opportunity to introduce myself and discuss some of the counseling services that will be available to your child and the E Hale Curran community. I am very excited to be a part of the Cougar Team and look forward to meeting you! I am extremely passionate about school counseling and believe that every child has the ability to flourish when given the proper resources and support. Children come to school with unique experiences and perspectives. I believe that every child deserves a secure, caring, and stimulating atmosphere that allows them to grow emotionally, intellectually, physically, and socially.

Elementary school is the time in which students begin to explore the world independently and create an identity. As a counselor, I will encourage students to identify their skills and interests and develop future goals and aspirations. I believe that in order for a student to be a successful learner at school, their social and emotional needs must be met. Although excelling academically is extremely important, learning how to be a strong, independent and respectful individual is equally valuable. My counseling practices are based off of the American School Counseling Association (ASCA) model and focus on developing a program that removes barriers to learning.

In order to implement effective interventions for your children, I believe it is essential to view the child as a whole. Understanding the community in which the child lives, the culture the child comes from and the beliefs and values of the families I am working with are all crucial aspects of creating a program that benefits all students. Some of the services I will provide include:

Classroom Guidance- These services will be provided to all students. All students will receive lessons utilizing a curriculum called Second Step and Boystown. This curriculum focuses on providing students with tools to improve social skills, solve conflicts, and identify and express emotions in an appropriate manner.

Small Groups- Small groups provide extra support for students who may be having difficulty in a specific area. For example, group topics may include divorce, grief counseling, controlling emotions, self control, or social skills.

Individual Support- In some circumstances, it may be beneficial to provide individual services for students on a short term basis. I do not provide long term therapy. For students with significant mental health needs or students in need of long term support, I am happy to provide outside referrals!

Parent Support- In addition to student services, I am also here to provide you with support! I will be holding bi-monthly "Coffee with the Counselor" sessions which will provide you with the opportunity to come to my office and discuss your child and learn more about various topics that are relevant to you and your family! Some topics from last year's sessions were: How to Talk to Your Child About Bullying, Cyber Safety, CASSPP Testing, Helping Your Child Improve their Social Skills , etc. Please see my "Calendar" section for dates and times. I would love to see you there!

I know this is going to be a great year! Please feel free to contact me at anytime with any questions or concerns at akruger@murrieta.k12.ca.us or at 951-696-1405 ext. 2271.

Thank you for your support!