Recorder Flipgrid* is a systematic MVUSD Recorder study. It averages 1600 visits/users a year!

Music Connections Flipgrid* averages 170 visits/users a year!

Music Writing Lessons now available. Adaptive sessions videos are available in Music Connections!

*All materials/videos are being updated!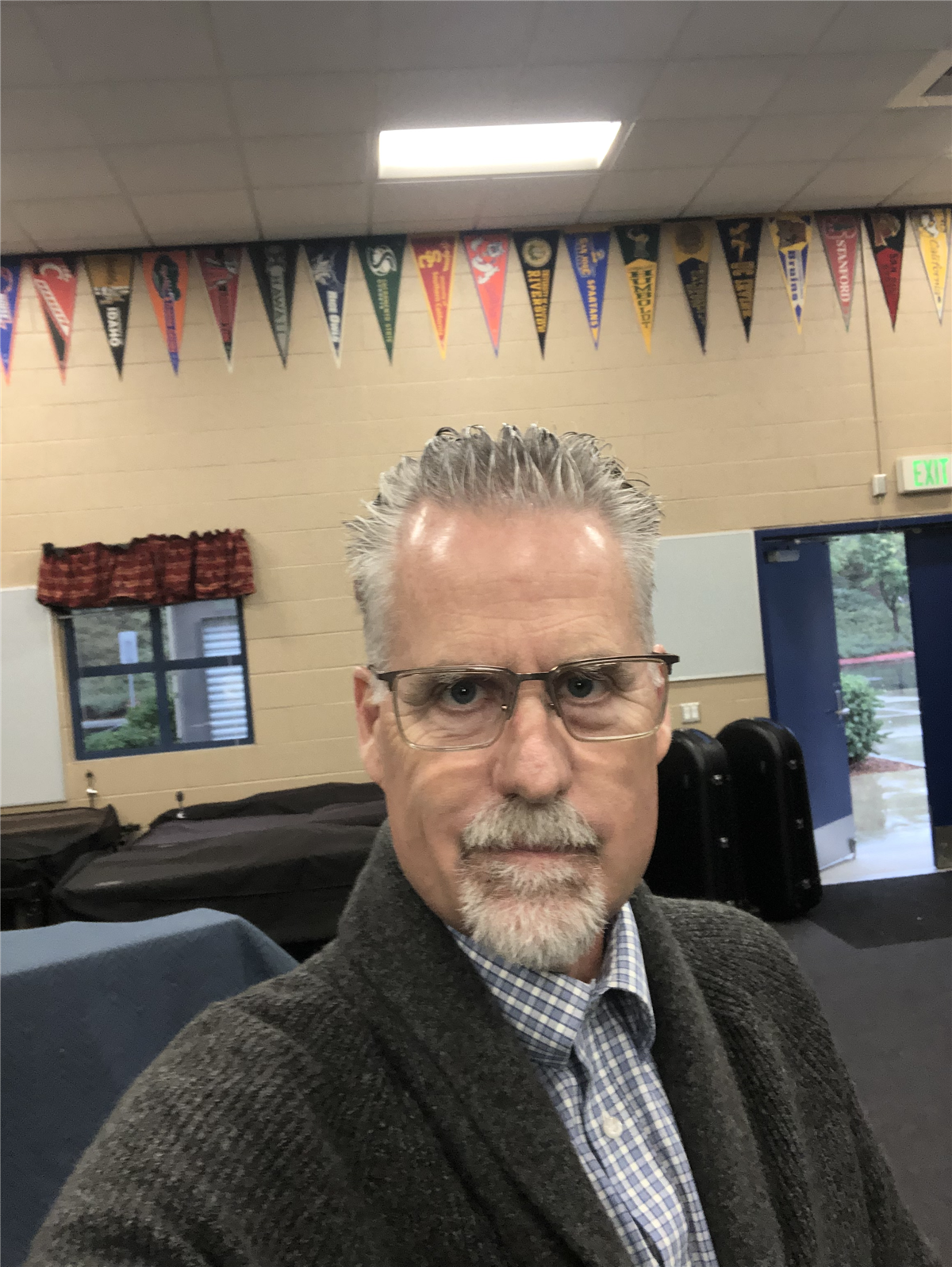 Phone: Please use email for communication. See Site Office.
Email:
Degrees and Certifications:
Dr.

Thomas Garvin

For the past 26 years, his instructional opportunities are based on positive self-efficacy within a mentorship and leadership environment ranging from High School, Middle School, and Elementary levels of music education integrating sequential learning and professional growth for all stakeholders.

Specifically, in the Murrieta Valley Unified School District, he developed curriculum and facilitated the opening of Lisa J. Mails Elementary School (Recorder, Band, Strings), Dorothy McElhinney Middle School (Band, Strings), and Murrieta Mesa High School (Band, Orchestra, Jazz Band, Percussion Ensemble, Guitar, Choir, Musical Pit Orchestra). At Murrieta Mesa High School, he was Department Chair and awarded Teacher of the Year. His tenure also included instruction at Thompson Middle School (Band, Color Guard).

Currently, he is an MVUSD District Music Teacher. He is refining and developing the 4th-grade recorder program and a district unified Music Connections curriculum. CLICK HERE to view a welcome video! For a short video on how to access each Flipgrid, CLICK HERE!