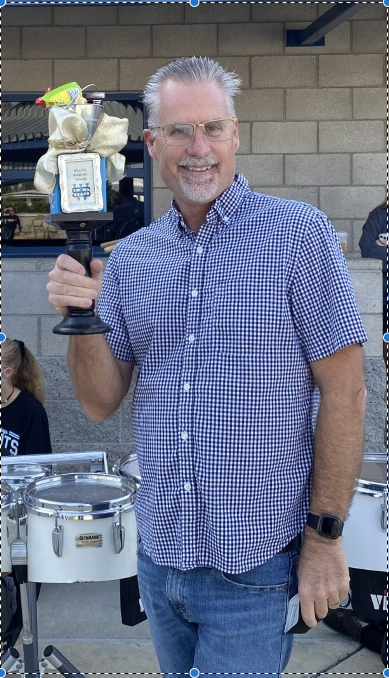 Phone:
Email:
Degrees and Certifications:
Bachelor of Arts, Music 1995 Master of Science, Education 2009 Doctor of Education, Educational Leadership (Music) 2014
Dr.

Thomas Garvin

His instructional opportunities are based on positive self-efficacy within a mentorship and leadership-based environment, integrating sequential learning and professional growth for all stakeholders.

In the Murrieta Valley Unified School District, he developed the curriculum and facilitated the openings of Lisa J. Mails Elementary School, Dorothy McElhinney Middle School, and Murrieta Mesa High School. At Murrieta Mesa High School, he was Department Chair and awarded Teacher of the Year. His tenure also included instruction at Thompson Middle School and interim Band Director at Warm Springs Middle School. While there, he was awarded staff member of the month. For SDC populations from Warm Springs, Thompson, Dorothy McElhinney, Shivela, Murrieta Mesa High School, Vista Murrieta High School, and Murrieta Summit Adult Transitions Programs, customized sequential supportive standards-based musical curriculums enhanced inclusive arts and mainstream student activities and opportunities.

Currently, he is an MVUSD District Music Teacher on Special Assignment. His 2023-24 assignment includes: facilitation of District-wide 4th-Grade Recorder programs.
What is the MVUSD Recorder Program?

The Recorder Program provides all 4th graders an

opportunity to experience playing a musical instrument.

It includes beginning music theory, team work,

appreciation, performance practice, assessment, pacing,

goal setting, introduction to instrument families, small and large

group skills, band approaches, standardized music writing,

and future long-term opportunities!
Band Instrument Video / Presentation
Recorder Program Curriculum Benchmarks