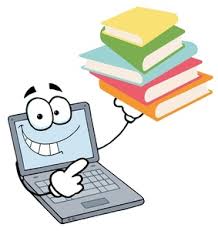 Learning Links
Accelerated Reader

Epic

Class Code: [pgi7264] Select student name and you're in!

Flipgrid

Login with your Microsoft 365 account information.

Khan Academy

User: (first name)9-digit # Example: kelly956123123

Password: MvusdMMDD! Mvusd1004!

Microsoft Office 365

Read Theory

Username/password are the same as your iReady login information.

SORA- MVUSD eBook Library

Studies Weekly

Think Central/Go Math

Typing.com
Please know that you may structure your daily learning in an order that works best for your child and your family. New assignments will be available on Mondays. Each day Math and Language Arts should be incorporated into your daily distance learning plan.

Our 4th grade class has been instructed to have 2-2 ½ hours worth of academic work each day. It is best if your child has a designated spot for learning that is free of distractions and allows them to focus on the tasks for the day.

The assignments for the day can be done in any particular order that your child or your family decides upon.

Stem & Enrichment Activities:

Please note that these activities are optional but highly recommended if you have the materials available. I do not expect you to go out and buy materials. I will be updating this section with more activities in a range of categories as the weeks progress. Keep checking back.
Weekly Assignments
June 1st-5th *Last Week of School*

May 25th-29th

May 18th-22nd

May 11th-15th

May 4th-8th

April 27th-May 1st

April 20th-24th

April 13th-17th

April 6th-10th