About Us
The Dorothy McElhinney Middle School Instrumental Music Program provides an opportunity for students to develop an appreciation for music and encourages the skills and discipline necessary for achieving musical excellence throughout a lifetime of experiences. Students can learn the importance of a cooperative team effort while working with fellow members to accomplish the shared goals of the program. Music students have fun meeting new friends and traveling to new and exciting places. In addition, the program challenges students in areas of personal growth and musicianship.

The Dorothy McElhinney Middle School Instrumental Music Program offers a comprehensive music experience through its course and extracurricular offerings. The program offers four different levels of concert band, jazz band, pep band, marching band, color guard, drum line and a number of student leadership opportunities.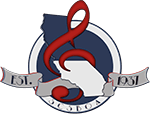 2022, 2023 SCSBOA District Festival

Superior Ratings, Symphonic Band

---

2022 SCSBOA Regional Festival

Superior Rating, Symphonic Band

---

2023 SCSBOA Regional Festival

Unanimous Superior Rating, Symphonic Band

2019 Temecula Light Parade

1st Place Middle School Band Recipient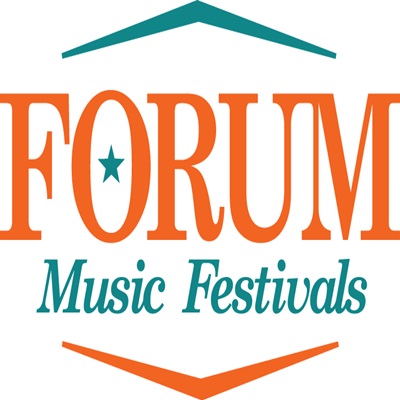 2020 Forum Music Festivals

2022 Forum Music Festivals

Gold Rating, Intermediate Band
Legacy
Since Dorothy McElhinney Middle School opened in 2009, the Band Program has been integral to the foundation of the culture and school spirit that is present. Our bands have consistently gotten Excellent and Superior ratings at local and regional festivals.​

Numerous appearances at SCSBOA, Forum Music Festivals and Disneyland workshops have furthered the educational and exciting opportunities that band students have been able to take part in. Parades, school rallies and assemblies are all events that the bands participate in each year. In Spring 2020, our Intermediate Band received a Gold Rating for their performance at Forum Music Festivals, the first of its kind in school history.​

Every year, approximately 20% of the student body at DMMS participates in the band program.​
DMMS Band, Drum Line & Color Guard Program
The Dorothy McElhinney Middle School attendance zone incorporates a feeder system that includes two elementary schools and then feeds into Vista Murrieta High School.

At the middle school level, all wind and percussion students participate in one of four concert band ensembles. The Dorothy McElhinney Concert Ensembles, offered as yearlong programs, are the foundation of the band organization, preparing and performing several performances throughout the year.

Some of our concert students go on to audition for and are selected for local and state honor bands including the Southern California School Band and Orchestra Association (SCSBOA) "All-Southern Honor Band", and the California Music Educators Association (CBDA) "All-State Honor Band".

7th & 8th grade students also have the option of participating in Jazz Band, which meets before school two days a week. This ensemble performs in home concerts and community events, as well as a jazz competition in the spring.

All Intermediate Band, Symphonic Band, Drum Line and Color Guard students form the Dorothy McElhinney Marching Band and participate in 2 to 3 parades each fall semester.

During the spring semester, our drum line and color guard students go on to participate in winter drum line ensemble or in color guard team offered through our comprehensive program. Each year, our winter drum line participates in the Southern California Percussion Alliance (SCPA) competition and has consistently been a finalist and/or first place recipient in the circuit championships. Our winter color guard teams perform in local competitions sponsored by the Winter Guard Association of Southern California (WGASC) and in Winter Guard International (WGI) regional events and have won numerous accolades at circuit championships.

The Dorothy McElhinney Band Program is consistently supported by the incredible network of parents who comprise the band booster organization. Year after year, these individuals, in partnership with our band families, make extraordinary efforts to provide financial, physical, and moral support to the wonderful students in the Dorothy McElhinney Middle School wind, percussion, and color guard programs.
Our Campus
Dorothy McElhinney Middle School, located in Murrieta, California opened its doors in 2009. The city of Murrieta is about 35 miles south of the center of Riverside and 60 miles north of San Diego.

Current DMMS enrollment is approximately 1350 students, including grades 6 through 8. Dorothy McElhinney is a 2021 California Distinguished School recipient.

The school offers an excellent and diverse academic program, award-winning student activities programs, outstanding performing arts programs as well as many other social and academic enrichment opportunities.

The DMMS mission statement is to develop students academically, artistically, and socially to become independent, cooperative, responsible, and creative learners with a lifelong appreciation for the arts.

At Dorothy McElhinney Middle School, we empower all students to LEAD through:

Leadership
Education
Arts
Determination
Our District
The Murrieta Valley Unified School District is located in Murrieta, California on the southwestern edge of Riverside County. Murrieta Valley Unified School District educates 22,700 students from transitional kindergarten through high school with an excellent, comprehensive academic program. Students participate in highly acclaimed visual and performing arts programs, championship interscholastic athletic programs and nationally recognized student activities programs. The student-centered educational program emphasizes a commitment to the academic success of each and every student.

With twelve California Distinguished Schools and a district Academic Performance Index of 852, MVUSD is one of the highest performing districts in Riverside County. Active parent and community involvement coupled with highly qualified teachers and staff has made Murrieta a leader among school districts.