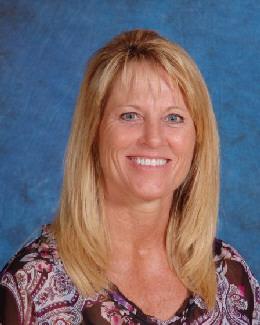 Phone: (951) 696-1410 ext.4526
Email:
Degrees and Certifications:
Bachelors of Arts in Business Administration from Point Loma Nazarene University, California Teaching Credential from Chapman University, Gifted and Talented Education Certificate from University of California Riverside, Masters Degree in Teaching from National University, National Board Certified Teacher
Mrs.

McGregor

Welcome to my website! I teach 6th grade Language Arts/Social Studies at Thompson Middle School. Leonardo Da Vinci once said, "Study without desire spoils the memory, and it retains nothing that it takes in." That is so true, and the reason I aim to instill a love for literature as well as the desire to learn in my students.

As we implement the newly adopted California State Standards, students will read a range of challenging books, articles, and texts, and demonstrate their understanding of the materials by answering questions and contributing to class discussions. In writing, students will continue to work on their use of language, sentence structure, and organization of ideas. They will also integrate information from different sources and respond to challenging content through written interpretation and analysis. I know it sounds difficult . . . change always is, but you will be surprised how quickly students will adapt. Plus, we will have fun in the process! I have many project-based assignments in my repertoire of lessons that will enable students to tap into their creative side and enhance their learning!

For more information about what to expect with the California State Standards, daily homework and class assignments, classroom policies, and specific resources for Language Arts and Social Studies, Click Here to visit my Haiku pages.

Please Note: Haiku has a new name! It is now called PowerSchool Learning. This will not change the login web address, access, features or design of my class pages for students. However, the Technology Department is working to come up with a solution for parents as parent import is not supported by Aeries into PowerSchool Learning. More information to follow shortly.

Looking forward to a great year! Questions? Email me!
Last Modified on August 29, 2016