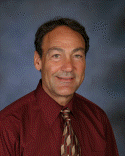 Phone: (951) 696-1409 ext. 5014
Email:
Degrees and Certifications:
M.A Ed.
Mr.

Thomas Jabro
Hello MCA Students and Welcome to Mr. Jabro's Classroom for 2021/2022 !
Please use our MCA Website to find Canvas and other important links. https://www.murrieta.k12.ca.us/Domain/1996
Update: All Daily and co-enrolled Students : Canvas is our Learning Management System (LMS). Our LMS will be accessible at school and at home. All Assignments are listed by Due Dtae.
Update: All Independent Study Students will continue on APEX., and IS students can use office 365, Google Drive or Teacher e-mail to submit assignments.
Students in Canvas:

Open The Orientation Page and Unit Assignment file. Follow the Directions for each assignment task, and click "Submit Assignments". Use Canvas Office 365 to submit written work. Attach files in Canvas to submit your work.
P

lease do Task # assignments in order, (i.e. Task# 1 , 2, 3 etc.) I am planning to separate tasks on the calendar for students to keep pace.
Daily Students can view the tasks and completion in Canvas &

Points and Grades will post in Aeries Gradebooks.

I will also use Aeries Communication to announce important messages to you.
APEX Independent Study Students can view grades online in APEX.
Please contact me at any time: tjabro@murrieta.k12.ca.us
Join our "Music Club" in Room #14 and express yourselves in creative ways. All levels of musicians are welcome-including beginners!
I look forward to helping each student reach their goals!
Make it to the top of the Falls!
Last Modified on August 4, 2021