Return to Headlines
Thompson Middle School Honored as Gold Ribbon School
Posted: May 7, 2015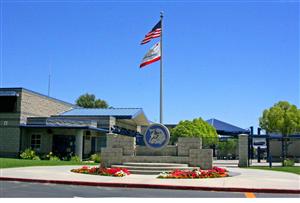 Thompson Middle School is one of 193 California Gold Ribbon Middle Schools for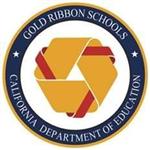 2015. State Superintendent of Public Instruction Tom Torlakson recently notified Thompson Middle School Principal Dale Velk that the school is being honored under the state's new Gold Ribbon Schools Awards Program. Velk said, "We are honored to have been selected as a Gold Ribbon recipient this year. It's wonderful that the staff has been recognized for their hard work and commitment to our students. Both our classified and certificated staff share equally in the success of our school and I feel privileged to work alongside them every day."
"These schools are academically successful, vibrant, and innovative centers of learning and teaching," Torlakson said. "They provide great examples of the things educators are doing right—embracing rigorous academic standards, providing excellence and creativity in teaching, and creating a positive school climate."
The California Gold Ribbon Schools Award was created to honor schools in place of the California Distinguished Schools Program, which is on hiatus while California creates new assessment and accountability systems.
District Superintendent Pat Kelley said, "This award is a direct reflection of the Thompson school community's dedication, hard work, and commitment to academic excellence."
Schools applied for the award based on a model program their school has adopted that includes standards-based activities, projects, strategies, and practices that can be replicated by other local educational agencies. The new award is recognizing middle and high schools this year and elementary schools in 2016.
The Gold Ribbon awards recognize California schools that have made gains in implementing the academic content and performance standards adopted by the State Board of Education. These include, the California Standards for English Language Arts and Mathematics, California English Language Development Standards, and Next Generation Science Standards.
Thompson Middle School will be recognized for receiving the award on May 22 during a ceremony at the Manchester Grand Hyatt in San Diego.