Return to Headlines
2018 District Teachers of the Year
Murrieta Valley Unified School District Superintendent Pat Kelley announced today that Ocean Walker and Barbara Rosales are the district's 2018 Teachers of the Year. Walker teaches Intensive Language Arts to students in seventh and eighth grade at Dorothy McElhinney Middle School. Morales works with English language learners and students who need interventions in all grade levels at Murrieta Elementary School. District Superintendent Pat Kelley said, "These two educators work with students who need extra support and their influence makes a remarkable difference in the lives of their students."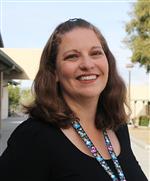 Walker has taught for 20 years, 18 in Murrieta Valley Unified. As a Master Teacher, Walker supports new teachers in the district and she trains teachers to use several technology programs used in the classroom. Walker' approach is unique for every student because no two students are alike. She relies heavily on assessments and data from the technology programs used in the classroom. After she identifies a student's Reading Inventory Score, she works with the student's other teachers and counselors to provide the instruction and support each student needs. Walker said there is nothing more rewarding than helping a child become proficient in reading. She teaches her students that being successful takes hard work, dedication, perseverance and a growth mindset. Her favorite part of teaching is seeing a student meet their goals and seeing the pride they feel when they accomplish something they never thought they could accomplish.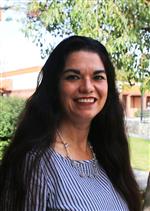 Rosales has been teaching elementary school for 12 years in the district and her goal is to eliminate the achievement gap for minority students. Rosales coordinates her school's English Language Advisory Council and serves on the District's English Language Advisory Council. She also coordinates and teaches the English Learner Summer Academy at her school. Rosales started the district's first elementary Ballet Folklorico club and as the advisor of the club, she helps students learn about and celebrate their history and culture. Rosales said she pushes her students to do more than they ever thought possible by believing in them, caring about them and cheering for them when they accomplish their goals. Rosales wants to be a teacher that sparks a fire and helps students take ownership for their accomplishments and achievements. When they do that, Rosales said, students gain confidence and they are motivated to work harder to succeed.
As District Teachers of the Year, Walker and Rosales are eligible to enter the Riverside County Office of Education 2017 Teacher of the Year competition.