Return to Headlines
MVUSD Awarded California Exemplary District
Murrieta Valley Unified was recognized as a 2018 California Exemplary District on May 3. Additionally, Alta Murrieta, Buchanan and E. Hale Curran received the 2018 California Distinguished School Award. Out of over 1,000 districts in the state, MVUSD was one of 22 in the state and the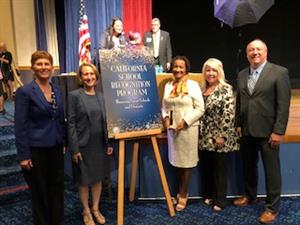 only district in Riverside County chosen to be a 2018 California Exemplary District.
To be selected for the California Exemplary District Award, one school in the district had to be on the 2018 California Distinguished Schools Eligibility List. Alta Murrieta, E. Hale Curran and Buchanan Elementary all received the California Distinguished School Award, the state's top honor for public schools. MVUSD had the most schools in the county qualify for the Distinguished School Award and one of the highest percentage of schools qualifying in the state!
The California Exemplary District Award celebrates the achievements of districts that have implemented model programs and practices that have had a positive impact on student outcomes. The selection committee evaluated each application received and found that Murrieta Valley Unified School District is providing outstanding service and commitment to the children and youth whose lives we serve. We are making a real difference for students on a daily basis!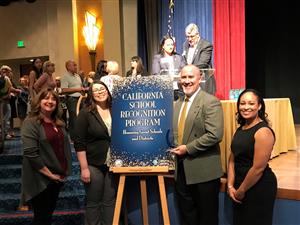 Alta Murrieta, Buchanan and E. Hale Curran received the Distinguished School Award because of their performance and progress on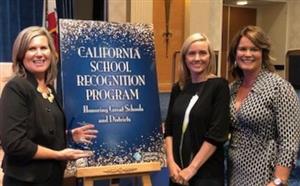 test scores, suspension rates, and English learner progress. Distinguished schools represent examples of not just excellent teaching, learning, and collaborating, but also highly successful school climate efforts, ranging from real time conflict resolution to positive behavior intervention.
Superintendent of Public Instruction Tom Torlakson said, "These schools implement outstanding educational programs and practices that help California students realize their potential, and put them on the path to achieve their dreams," Torlakson said. "Every day at these schools, teachers, administrators and classified employees, working with parents, apply their dedication, creativity, and talents toward providing a great education for all their students."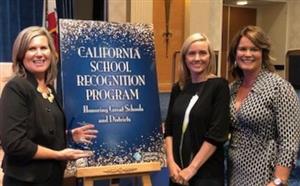 The California Distinguished School award program returned after a three-year break and California Department of Education added the Exemplary District Award. Each County Office of Education in the state nominated one district in their county as a California Exemplary District Awardee for 2018.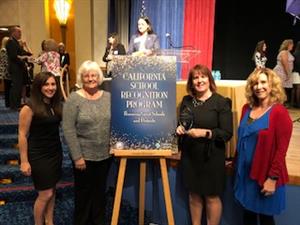 This is the fourth Distinguished School Award for Alta Murrieta and E. Hale Curran and the third for Buchanan Elementary. Elementary, middle and high schools are recognized in alternate years.