Return to Headlines
AB 104: Retention, Grade Change, Exemptions
The state of California recently enacted a new law – Assembly Bill (AB) 104, expanding learning and credit recovery options for students who may have struggled academically during the pandemic-impacted 2020-2021 school year.
This means, Murrieta Valley USD must have:
• Retention: A process for students who were enrolled in grades K-11 for the 2020-2021 year to request to repeat the last grade.
• Grade Change: A process for high school students (9-12 in 2020-21 school year) to change eligible grades to Pass/No Pass
• Exemption: Exemption from district graduation requirements for students in ONLY in grade 12 who are not on track to graduate.
Student Retention
Parents/Guardians of students receiving deficient grades (NC-Not Currently on Target, D, or F) in at least half of their classes/coursework in the 2020-21 school year may request to have their student retained and repeat the previous year's grade. If you would like to discuss possible retention for your student, please complete this form and your student's school site will reach out to schedule a retention meeting within 30 days of receving your request.
You will be notified of the retention decision within 10 calendar days of the retention meeting.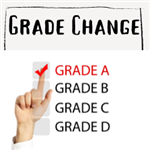 Letter Grade Transcript Changes
Former students (18 years or older) and parents/guardians of high school students from the 2020-21 school year may apply to change their letter grades from the 2020-21 school year only to a Pass/No Pass designation on their transcript. To apply for a letter grade change to Pass/No Pass, use this form to submit a grade change application by August 17th. Applications will not be accepted after the August 17th deadline.
Use the following link to access a list of California postsecondary institutions (Colleges & Universities) that will accept Pass/No Pass grades instead of letter grades. We recommend you contact the admissions' office of potential postsecondary institutions to determine any impact of letter grade changes to Pass/No Pass for admission. Additionally, if you are considering out-of-state and postsecondary institutions not on the lists provided, you should contact that institution to ensure Pass/No Pass grades will be accepted for admission instead of letter grades. College dual and concurrent enrollment classes/courses are not eligible for letter grade changes. These course grades are assigned by the college not MVUSD.
Within 15 calendar days of receiving the grade change application, MVUSD will notify you of the transcript change along with a copy of the adjusted transcript.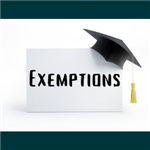 Fifth Year Senior and Statewide Graduation Requirements
For the 2021-22 school year only, twelfth grade students who are at-risk of not meeting district graduation requirements will be allowed to transfer to our continuation high school, Murrieta Options, and graduate provided they meet the state required graduation requirements. Additionally, twelfth grade students in the 2021-22 school year may be granted a fifth year of instruction at Murrieta Options.
If you would like to meet with your high school counselor regarding this option, please click on the following link to complete this form. An school representative will contact you to schedule a meeting.