Return to Headlines
The purpose of this page is to maintain a central hub of information where our school community can easily find updates regarding the re-opening of schools and plans as we enter the 2020-21 school year under the current pandemic conditions.
We understand adjusting to the new realities this pandemic has brough forth, confusion between orders, requirements and guidelines are causing a great deal of anxiety and stress for both our staff and our families. Recommendations and guidance changing on a weekly, if not daily basis and we are doing our best to implement best practices and measures where feasible. Our goal is to ensure MVUSD schools re-open responsibly and safely to the greatest extent possible.
We appreciate your patience and understanding as we remain nimble to adjusting plans in this ever-changing dynamic.
Below is a running digest of district communications and information sent to families regarding COVID-19; COVID-Impacts and School Closures.
7.17.20 Reopening Schools Update #5
7.17.20 Special Board Meeting, Reopening Schools full meeting audio and presentation
7.17.20 Special Board Meeting - Public Comments
7.17.20 Special Board Meeting, Reopening Schools PowerPoint without audio
7.15.20 Reopening Schools Update #4
7.9.20 Reopening Schools Update#3
6.12.20 Reopening_Instructional Model Plans REMINDER_FINAL.pdf
6.4.20 Reopening_Instructional Model Plans for 20-21.pdf
Below is a list of the most frequently asked question for your reference.
3. School Services and Programs FAQ's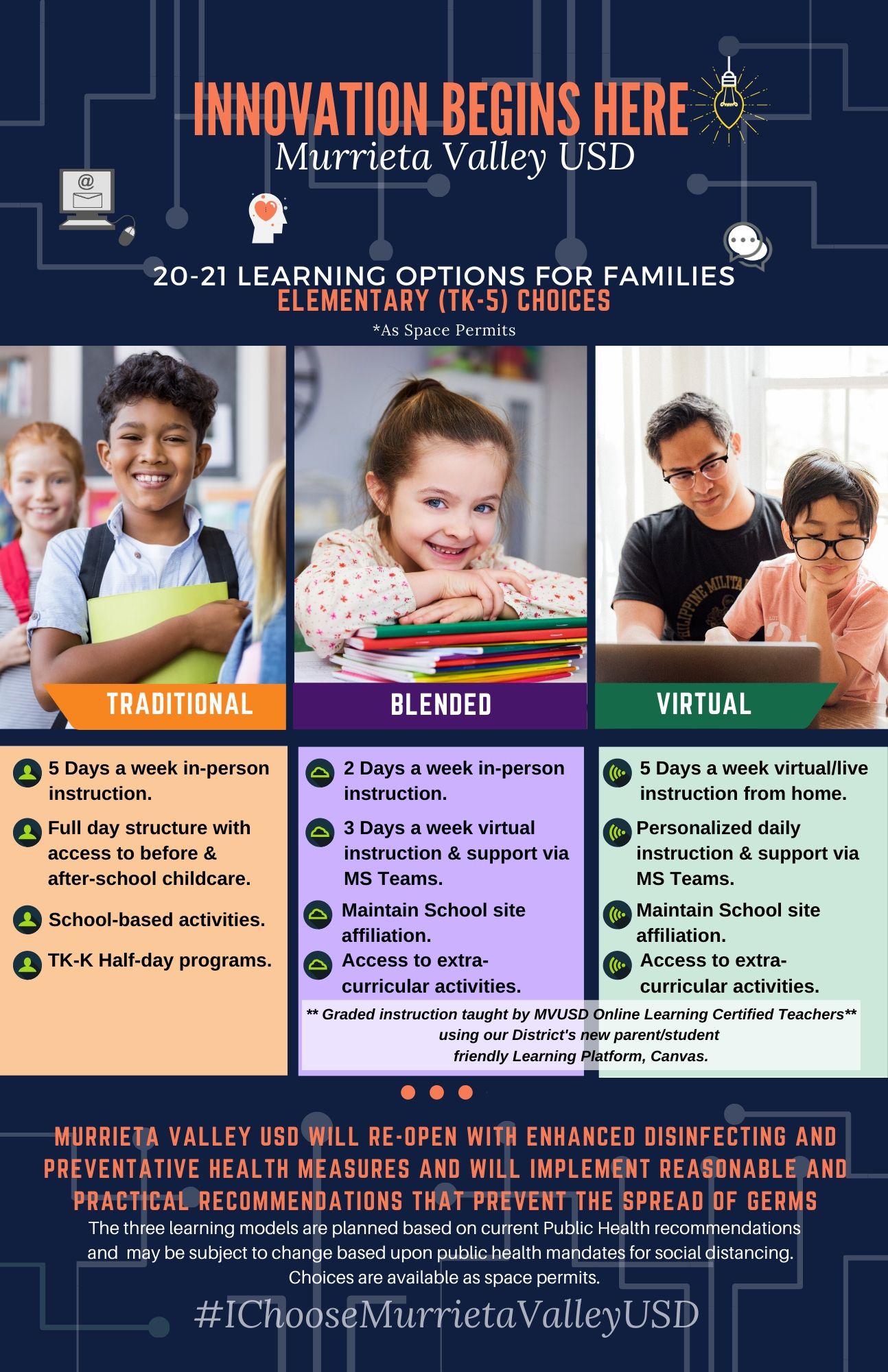 4. Timeline for Reopening the School Year