Hello Third Graders!
Welcome to Mrs. Weldon's Third Grade Classroom!
Dear Parents/Guardian,
I would like to take a moment to introduce myself. My name is Jacqueline Weldonand I am your child's third grade teacher. I always feel a bit more at easewhen I know a little about the person that I will be working with, as mostpeople do. Perhaps I can put you at ease by sharing with you a little aboutmyself, and my philosophy of teaching.
This is my second decade with Murrieta Valley Unified School District, along withfive years teaching at a previous district. This opportunity to work with yourchild is exciting for me in that I remember my personal experience of being inthird grade. I wish to take this personal knowledge and that professionalexperience to assist in creating a rewarding year. My feeling in regard to teachingis that all children can learn. Perhaps not in the same way or at the same rateas some children, but they all can learn.
Ourjob, by working together, is to open the avenues to make learning possible. Thegoals that I have for your child is to be an effective communicator whileexperiencing all facets of the curriculum, and to value themselves, as well asothers, in order to be a productive citizen.
Theclassroom must provide a feeling of belonging and security in order for yourchild to get the most of their education. Together, we can create thatenvironment. I welcome your comments and concerns.
Thank you,
Mrs.Weldon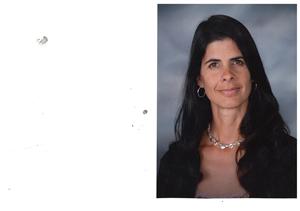 Phone Number: 696-1428 ext.2758
Enter your welcome message here.