MVHS Counseling Department
"Our Mission is to support academic achievement, Inspire personal growth,
and provide
a foundation for developing future
educational and career goals"
ANNOUNCEMENTS
Keep these web addresses handy and visit them often for valuable information:
www.murrieta.k12.ca.us/mvhs - School website/Home page & Event Calendar
Choose a selection below to find information/forms/website links on that topic
MVHS School Code: 052073
---
Accredited college and scholarship search
:
Volcum Education, LLC
.
is
a non-profit education group and website that helps individuals find accredited schools they want to attend but more importantly find free scholarships so students don't have big student loans when so many scholarships are available.
College Presentations
and signups are happening now, click here for College Presentation
to view the list of presentations we already have available. The sign-up sheets are in the green folder at the Counseling reception desk.
College Application Prep Suggestion: Preparing a college application? Complete the "Recommendation Request Form" now and be ready to ask your teacher(s) and/or counselors for a letter of recommendation to include in your application.
Counseling Office Student Forms: Many student forms and info sheets can be downloaded from the Counseling webpage, click here to view the list of forms available for downloading (i.e. Community Service Form, Daily Progress Report form, Senior Exit Interview information).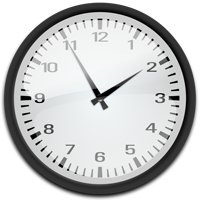 Tardy Survey