MURRIETA VALLEY HIGH SCHOOL
**
IB NEWS AND UPDATES**
---
CAS OPPORTUNITY: Create an IB Student Short Film/Poster and enter competition (2 options)
1. Be a content creator, not a content imitator
Calling all Middle Years (MYP), Diploma (DP), and Career-Related Programme (CP) students: submit a film or poster to our academic honesty competition. IBO sets the challenge to students to create a film or poster which delivers the key message that academic honesty is fundamental to the education of every IB student.Deadline: October 31, 2016. Click on the link below for more details.
2. Profile and celebrate an IB teacher or coordinator
Teachers make a lasting impact on the lives of their students, and we would like to show our teachers that we appreciate them and the positive impact they have on us all. We are launching a student film competition, encouraging IB Diploma Programme (DP) and Career Programme (CP) students to create a three-to-four-minute film in English, French, and/or Spanish that profiles, celebrates, or honours an IB teacher or coordinator who inspires them to exhibit one of the IB Learner Profile attributes. Deadline: October 14, 2016. Click on the link below for more details.
---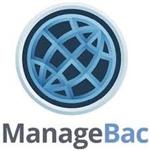 Students can now manage all their IB assessments and requirements through ManageBac. Click here: https://murrietavalley.managebac.com/login to access the website. Login with your new school email and click forgot password to retrieve your password. See Mrs. Fields if you have questions.
---
See what IB alumni have to say about the Diploma Program:
---
Monday, February 8th, 2016 at 6pm in the PAC: 10th grade IB parent and student meeting. IB application and teacher forms are due on March 1st.
---
New Research shows that IB DP students are more likely to stay in college and graduate within 4 years. See full study
here
.
---