Welcome to the Bronco Guidance Website
Vista Murrieta High School Counseling Mission

:
Inspire all students to navigate life's challenges, realize that adversity is a great opportunity to learn, model dignity, teach students to self advocate, and DREAM BIG!
VMHS Counseling Team:
Shonda Burrus
A - Co

East Hall

Marty Quisenberry
Cr - Hi
West Hall


Karen Candaele
Hj - Mo
West Hall
Eric Peterson
Mu - Se
West Hall
Claudia Gomez
Sh - Z
West Hall
Diana Ruiz
AVID
East Hall
Aurora Padilla
Intervention
East Hall
The counseling team provides a comprehensive guidance program for every student, addressing students' academic, career, and personal development. Our counselors conduct various forms of student advisement and counseling: Grade Level Presentations, Evening Workshops, Classroom Lessons, Group Counseling, and Individual Counseling. Each year student's individual four year plans are reviewed with a counselor and appropriate educational adjustments and or plans are made to ensure future success in areas of interest.
(Download Four Year Plan)
Every counselor possess specific areas of expertise which all of our students are encouraged to access.
---
How Can Parents Access Counseling?
Due to extensive responsibilities with students, parents must call and make an appointment in advance to meet with counselors when the need arises. Availability is determined by individual counseling activities scheduled during the year. We will make every attempt to accommodate parents work and student schedules to be available.

For an appointment or immediate assistance please contact Kristi Tarman, East Hall ext 6676 or Jaqueline Moran, West Hall ext 6690.



---
Student Support Groups on Campus
VMHS offers many activities and support groups on campus that can be accessed through the counseling team: PLUS, Link Crew, Breakthrough, and individual support groups (Grief, Anger Management, Healthy Relationships, Getting Connected, Study Skills, and Socialization)
---
Career Counseling

All students are guided through a four year career development plan that addresses the scope of the school to career transition. We give all students a number of opportunities to increase their awareness of their own gifts, interests, strengths, and develop their abilities as it applies to connecting to the world of work. Our counseling team targets the blending of the many forms of training & education, when working to find a match for your students career needs and dreams.

---
Social Media
VMHS Counseling Department now has a Facebook Page. This is a great way to learn about upcoming events and deadlines. Please click on the link below and "like" the page: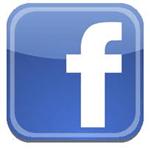 Vista Murrieta High School Counseling Department
---