Welcome

Avaxat Elementary School Library
Books can be checked out from the library using Destiny Discover. To learn how to use Destiny Discover, click the link on the left, Checking out library books.

You can hold up to 2 books at a time. A notice will be emailed to the parent when the book(s) is ready for pick up. Books will be held for 1 week and if not picked up , they will be returned to the shelves and the hold will be deleted. Library Books can be returned at the school office or placed in our return box in front of the school. Books are checked out for 2 weeks.
Library Links:

Murrieta Public Library

Library Contact Information:

Mrs. Titford - Library Technician

Phone: 951-696-1402 x4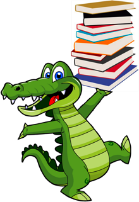 Last Modified on Monday at 3:22 PM