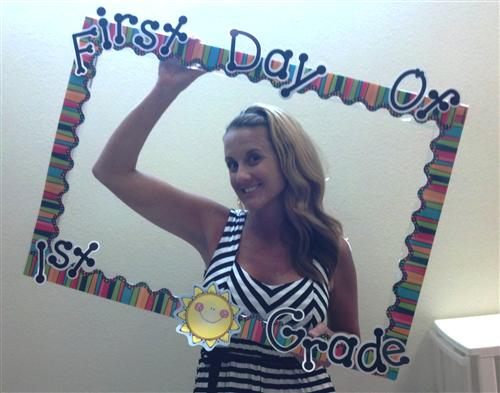 Phone: 951 445-4110
Email:
Degrees and Certifications:
BA in Early Childhood Development, Point Loma Nazarene University Multiple Teaching Credential, UC Riverside. Masters Degree in Curriculum with an emphasis in Autism from Arizona State University
Valerie Walters
Hi Everyone!  
My name is Valerie Walters and I have been 
teaching for 21 years in the Murrieta Valley 
Unified School District--11 years in Kindergarten
and 10 years in First Grade. :) 

This is my 14th year at Antelope Hills, I've been here since 
our school opened. Before coming to Antelope Hills, I 
previously taught Kindergarten and First grade at
Alta Murrieta. :) 

My family and I have lived here locally since 1998.
My husband and I have 2 children. Austin is 16 years old  
and is a Junior at Vista Murrieta H.S
My daughter Averie is 13 years old and is in 8th Grade
at Thompson Middle  School.

I love that both my children have grown up in the Murrieta 
School District and have had so many fantastic teachers
along the way. 

I grew up in Texas but went to high school and college 
here in California. A piece of my heart will always be 
in Texas--Luckily we have family that still lives
there so we get to visit often. :)




**** Meet the Teacher Tuesday August 13, 2019*****
Stop by between 2:00 pm - 2:30 pm to find your child's classroom
(Room 11), say Hello,and pick up important papers for the first day
of school. Please note this is NOT a time for a one-on-one conference
with your child's teacher. If you haven't already seen our supply list
over to the left of this page...Please click on there now to see what
your child will need for First Grade,. :) I am looking forward to
meeting your family!!
Starting a new school year with your child and 
getting to know all of you will be such a joy!
I love having Parent Helpers in the room and 
will be asking(begging) for you to sign up at
Back To School Night. We wont start Parent 
Helpers until the end of August or September.:)

Your child will be learning a TON this year and 
having a blast! It's a very exciting time 
in your child's education and life. So much
change and growth occurs--You will be 
amazed...I always am! 

See you soon! XOXO


Last Modified on August 2, 2019