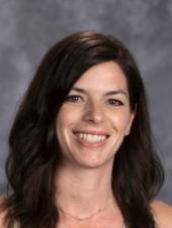 Phone: 951-696-1421
Email:
Degrees and Certifications:
Lea Gonzalez
♥ Welcome to Lea Gonzalez's Classroom! ♥
Hello Parents and Class! I really miss you all and am hoping that you're all healthy and well.
As we move on to phase 2 of distance learning, please know that this will be a transition for all of us, and there are bound to be some bumps in the road, but we will adjust and get through this together!
For weekly assignments, please click HERE to access my Haiku page. Login using the following: Username: 9digitId
Password: MvusdMMDD!
For example, if your child's birthdate is April 3, his/her password is Mvusd0403!
Of course, please reach out to me if you have any questions at all. My "office hours" will be from 9-1 M-F. During these hours, you can expect a rather quick response from me. If you email outside of these hours, it may take a bit longer, but I will get back to you as soon as I possibly can.
Thank you,
Mrs. G.
Last Modified on April 6, 2020