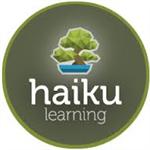 For student accounts, click HERE.
Students who have never used Haiku before will log in with their 9-digit student ID number and enter the default password "2014MVUSD". If that doesn't work, it will be "2015MVUSD". Students will be immediately prompted to change their password. Please help them choose an appropriate password.
Students who used Haiku last year will have the same log in and password as last year.
For assistance in setting up a parent account, click HERE.