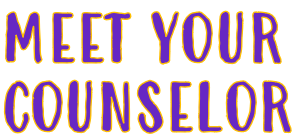 Email: mquick@murrieta.k12.ca.us

Phone: (951) 696-1409 ext. 5089

**Due to Distance Learning status, I may not be in the office every day. For fastest response times, please contact me via email.**
Hello everyone! My name is Morgan Quick and I serve as Lead Academic Counselor for all Murrieta Canyon Academy students. Working within Alternative Education has always been my passion. I understand students arrive at MCA for a wide variety of reasons and it is my goal to create an individualized academic plan for each of my students. This plan will focus on both social/emotional wellbeing and college/career preparedness. It is my pleasure to work with you and look forward to welcoming you to the MCA family.

Academic & Professional Background:

Morgan Urbany has been with Murrieta Canyon Academy since July 2016. She received her Bachelor of Arts in International Studies - Economics with an emphasis in Chinese Studies from the University of California, San Diego, and her Master of Arts in Counseling with LPCC eligibility from the University of San Diego. She holds a Pupil Personnel Services (PPS) Credential in School Counseling, National Certified Counselor (NCC) certification from the NBCC, and is working towards licensure for Professional Clinical Counseling. Morgan is also a published researcher in the field of school counseling, specific to Action Research and Students within Alternative Education. She has presented her research both nationally and internationally.
Last Modified on September 8, 2021