Phone: 951.696.1600 ext. 5072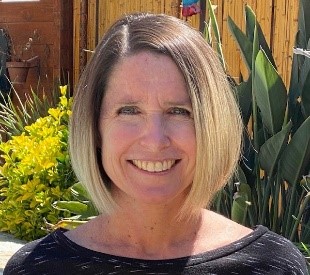 Sherry Bold Dew – Social Work & Mental Health Specialist
Sherry Dew has been with the Murrieta Valley Unified School District since July of 2019. She received her Bachelor of Arts in International Relations from the University of Delaware and her Master of Social Work from the University of Maryland at Baltimore. She holds a Pupil Personnel Services Credential in School Social Work and Child Welfare and Attendance from San Jose State University and is a Licensed Clinical Social Worker in both California and Florida. Prior to coming to Murrieta Valley Unified School District, Mrs. Dew worked as the Executive Director of A Forever Bond Adoption Agency, Inc. and as the Administrator of HUGS Foster Family Agency, both licensed child placement agencies providing adoption and foster care services for children. She was a Field Instructor for the University of Central Florida's School of Social Work. Having worked as a social worker and mental health provider for over twenty years, Mrs. Dew has a track record of creating a therapeutic alliance that instills trust, utilizing community resources and providing psychoeducation to students, families, and colleagues. At Murrieta Canyon Academy, she collaborates with the administrative and counseling team to help students gain resiliency and build capacity; while supporting their achievement of academic, social, and emotional goals. She is grateful to be a part of the Murrieta Canyon Academy family and is dedicated to helping to create systems of support for all students.

Phone: 951.696.1600 ext. 5072 Email

MCA Schedule: Monday - Friday

Office Hours: 8:00 a.m. – 4:30 p.m.
Last Modified on September 13, 2022