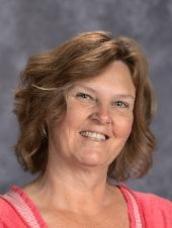 Phone: 951-696-1405
Email:
Degrees and Certifications:
Christina May

Welcome to E. Hale Curran Intervention

My name is Mrs. May. E. Hale Curran has been my home for over 25 years since my move to California from Ohio. Over the years, I have taught Kindergarten, first and second grade but this year I am starting a new adventure at E. Hale Curran as a K-5 Intervention Teacher. I am excited for this journey and look forward to working with you and your child.

Programs and Expectations

Reading Counts

All students in 1st through 5th grade participate in a school-wide reading program called Reading Counts. Students read books within their lexile range. After completing a book, students take a Reading Counts test and receive points for receiving a score of a least 70%. Every student is expected to reach 100 points by the end of the school year. Student progress towards their goals are monitored and students are recognized for their accomplishments throughout the school year.

Positive Behavior Intervention Support (PBIS)

Curran believes in dealing with all discipline issues through PBIS. The main focus of PBIS is to provide a clear system for expected behaviors in all school settings. Our expectations focus on Being Safe, Being Respectful and Being Responsible. Through PBIS, we work to create and maintain a school culture in which all school community members have clear expectations and understandings of their role in the educational process.

The purpose of implementing PBIS is to:
Create a positive school culture
Create consistency among adults
Strengthen family and community partnerships
Reduce office discipline referrals
Identify students in need of more support
Behaviors in and outside of class are categorized as minor or major. Repeated minor behaviors will be reviewed by administration and/or our school counselor and parents will be notified. Major offenses are dealt with by school administration and/or our school counselor. Any major offenses are documented in our school data base and parents are notified.
Last Modified on August 8, 2016