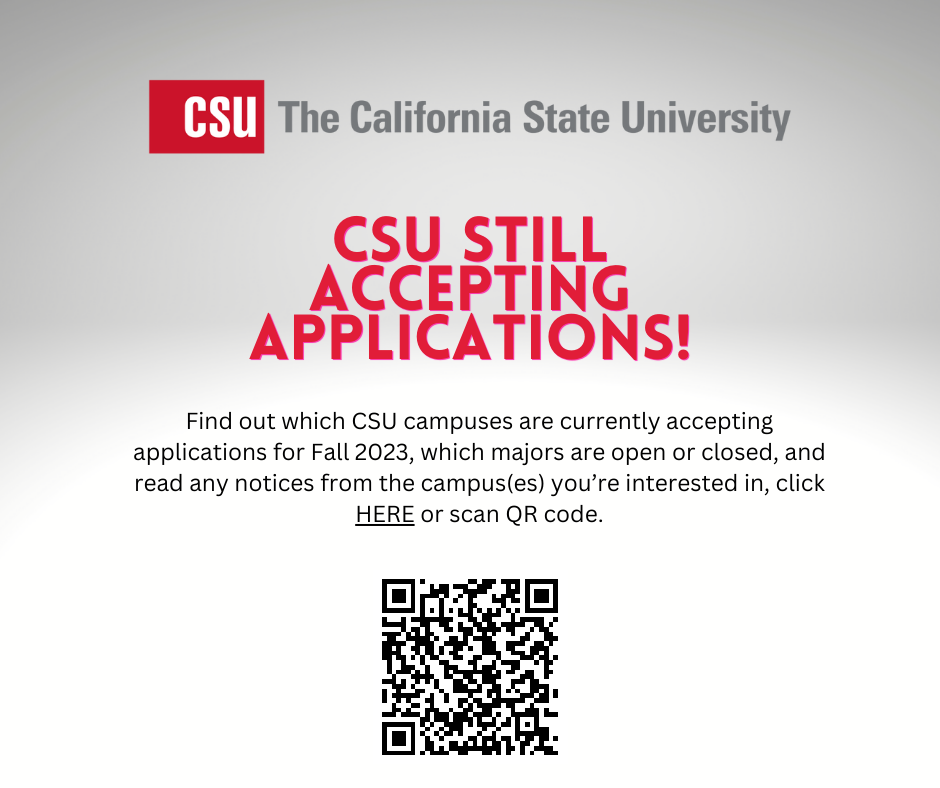 California State University

---

Find your future at the California State University.
With 23 campuses and thousands of degree choices, the CSU is a great place to start your journey. Explore your options below, and start your application today.

The California State University is committed to helping high school and community college students overcome college admissions challenges caused by COVID-19. The CSU has taken steps to ensure students are not adversely impacted by these disruptions and can achieve their CSU education as scheduled.

If students have specific questions, they can contact campuses via email. Campus contact information can be found here. We encourage applicants to contact campuses via email and be patient while awaiting a response.



Admission Guidance:First-Time Freshman

All applications should be completed through CCGI
CSU San Bernardino: "How-To" Virtual Workshops

CSUSB Admissions & Outreach is hosting Coyotes Next Steps: How to Virtual Workshops to assist students with the admissions process, review important deadlines and provide other important information. Please see flyer for more details!
Last Modified on Thursday at 3:41 PM