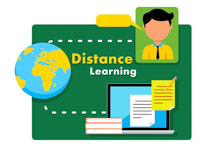 Believe in Yourself...You've Got This!!
Week 8 (May 25th-29th)

Welcome to your last week of Distance Learning. I am so proud of all of your efforts this year in 7th grade math, especially during this difficult time. One last week...You've Got This!!

This week you will be completing the Chapter 8 Review and taking the Chapter 8 Test. The Chapter 8 Review and the Test will need to be submitted on Big Ideas.

* Just a note that all Distance Learning assignments and or any late assignments from 2nd Semester are all due by Monday, June 1st.

*Imagine Math Lessons (3 Lessons passed) are due by Sunday, May 31st @ 11:59 p.m.

*Remember to click the "Notes/Lessons" tab, then Week 8 for the Chapter 8 Review & Test Information!