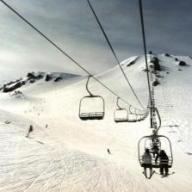 Phone: 951-894-5750
Email:
Degrees and Certifications:
Mr.

Brad A Stein
3/27/2020
Good morning,
As grades are being updated from work submitted before Friday, March 13th, many of your grades have changed. If you have questions about your individual grade, please reach out to me through email.
For the Sophomores who did not have a chance to present their persuasive speeches, please record yourself presenting this speech either through a video uploaded and emailed, or make a youtube video and allow me the opportunity to view it. If you have individual questions, please contact me.
All Students;
On Monday, April 6th, there will be literature based questions, projects and written responses assigned to you, based on your current novel; Seniors -
1984

, and Sophomores -

Animal Farm

.

There will be one more core novel, vocabulary and literature/Rhetorical based writing to follow. Stay tuned.
Very cool opportunity for you....
This is an amazing opportunity provided by the County of Riverside for TK-12th grade students to participate in a virtual art competition from the comfort and safety of their own home. Using the link below students can submit their entries online. Gift cards will be awarded on a weekly basis. Each week will be a different category as listed below. Week 1 (poetry) starts today. Feel free to spread the word to your students and their parents.
Week 1: Poetry
Week 2: Visual Arts
Week 3: Dance
Week 4: Theater
Week 5: Media Arts
Week 6: Music
The former Instagram account has been closed. The
new account

is

@mrsteinvmhs

. I apologize for the confusion.

March 24, 2020

Good morning to you, my amazing VMHS Broncos. It has been quite a surreal changing of the times for everyone in our world. The most important thing right now, is to take care of your families' and your own health, both physically and emotionally. So, eat well, get exercise, read books and laugh whenever and wherever possible.

Speaking of reading books… I have created an Instagram account; @vmhsmrstein. Please consult this for the weeks' assignments, book talk, and comments. I will also be posting this information on my website. That is the VMHS website and then under teachers you will find my page. I do not have a Haiku page.

Seniors, we are still reading 1984 and Sophomores, we are still reading Animal Farm. In lieu of the study guide questions and/or annotations, be prepared for daily/weekly questions to be answered in the form of a Google Docs response and emailed back to me through district email. Again, my email address is bstein@murrieta.k12.ca.us. Please put in the header; Your class, period and chapter questions. For example; header should read "EXPO IV, Period 2, 1984 chapters 1-3 response questions".

As we move from this transitional week of "Phase I", I will be communicating with you more regularly. Then we have Spring Break. As of Monday, April 6th, we will officially be in "Distance Learning", or "Phase II", as the school district is calling it. I would ask that you bear with me, as I am learning this as I go. It will be both exciting and frustrating as we cross that bridge together. Please know that I miss you guys more than you know, and I look forward to the day when we can look back on this craziness and laugh.

So again, check website and newly created Instagram account just for you.

Regards,

Mr. Stein

EXPO IV

English II
Last Modified on Tuesday at 3:44 PM