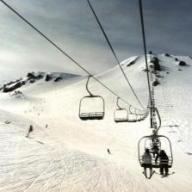 Phone: 951-894-5750
Email:
Degrees and Certifications:
Mr.

Stein
Tuesday, May 26th, 2020
Good morning Broncos,
I just wanted to give you a heads up on the grading window. The window to submit your Distance Learning assignments, as well as past due work will close on MONDAY, JUNE 1st, 2020. There will be nothing accepted after that date. Please contact me if you have any questions or concerns.
Thank you and have a great week.
-Mr. Stein
Tuesday, May 19th, 2020
Hello Broncos,
Welcome to the final week of Distance Learning. It has been quite a ride.
Sophomores, please check your page for the last two assignments. Thank you so very much for giving me your best efforts while working from your homes. I will save your warm-up journals, and files of all of your work you did this past year, and when school returns next year, you may pick them up.
Seniors, There is one final assignment in your tab this week. It is the final task on the senior portfolio task sheet. It has been an honor and a privilege to have been your Senior English teacher. Best of luck in your future lives and career, and as always, please keep in touch, visit when you can, and "make your lives spectacular" (Dead Poets Society)
Also, If you handed in your parent letter early, I have put it in the envelope with your certificates and cords for when you pick those up either today or tomorrow.
-Mr. Stein
This week we are continuing to move forward with Distance Learning.
The Seniors will continue to read Into the Wild and work on Module activities. This will lead up to a final paper about "life".
The Sophomores are working into the next vocabulary unit...#10. We are also beginning a Poetry unit which is always creative and a lot of fun.
Once again, thank you to all of you amazing Broncos who are working so hard in your classes during these very strange times. I truly appreciate it, and YOU!!
Have a great week.
-Mr. Stein
Monday, May 4th, 2020
Good morning Broncos and May the 4th be with you.
This will be a slower week for the Sophomores. English II kiddos, please check your tab to the left for your essay prompt.
Seniors, continue to read Into the Wild. See your tab for reading assignment.
I want to thank each and every one of you for continuing to work so hard in your classes. I know who is working and those have "gone dark".
Your efforts will be rewarded.
Have a great week!
-Mr. Stein
Monday, April 27th, 2020
This week our two journeys are beginning and ending.
Sophomores, We are finishing the reading of Animal Farm (chapter 9 & 10), and responding to study guide questions. We are also writing a vocabulary story using our list of vocab units 7-9. Please open English II tab for assignments and due dates.
Seniors, we will begin to read the book Into the Wild. There are modules activities for the pre and post reading of the first 7 chapters. Please open the Expo IV tab for assignments and due dates.
Have a great week and keep checking website and instagram for updates.
-Mr. Stein
Monday, April 20th, 2020
Good morning Broncos,
First, I would like to thank those of you who are working so hard in my class. I truly appreciate it and it will be reflected in your final grades. You are also keeping your minds and your skills sharp. Not only that, but I get the opportunity to stay in touch with you, and that is a very good thing. :-)
This week we will be picking up the pace. Seniors, you have a final exam/essay and then we will be working on your next Student Dialogue/Rhetorical Analysis. We will also be working on a mini-portfolio project. Stayed tuned for more details.
Sophomores, You have chapter 8 study guide questions and Unit #9 Vocabulary. We are fast approaching the end of the Unit Animal Farm, and then a Final Exam/Essay and the next novel.
Thank you Broncos. Keep working hard, Stay healthy and stay in touch.
-Mr. Stein
Monday, April 13th, 2020
Good morning Broncos,
Please check your class tab for the next Distance Learning Assignment. I have also included a VMHS English Department letter.
Hello Parents and Students,
The Vista Murrieta English Department hopes you, your families, and your friends are all safe and healthy during these trying times.
Our intent with this communication is to share the English Department's procedures as it relates to assignments/grading through March 13th, and as it relates to Distance Learning (MVUSD's Phase II).
Per the California Department of Education (CDE), and Murrieta Valley USD:
1. The 2019-2020 school year is not over, it has just transitioned from classroom instruction into distance learning (from MVUSD Update #15).
2. It is important to note that in California, education is compulsory. Even though learning will now be offered through virtual means (online), student participation is still required (from MVUSD Update #17).
As you know, March 13th, 2020 was the last day your student physically attended school, on campus. Due to these circumstances, your student will receive an April 17th Progress Report reflecting the grade your student earned from the beginning of second semester to March 13th.
Your student is still responsible for the work related to their classes. Students should contact their teacher for information about submitting past due assignments from the beginning of the semester through March 13th. Credit for past due assignments is dependent upon teacher policy; please see teacher syllabus. If there is a missing quiz or test, then students' teachers will come up with an alternate assessment. Students will need to complete the assignment(s) by the due date given by their teacher.
Moving forward, there will be assignments, projects, writing samples, and reading responses assigned to your student. Participation in Distance Learning is essential for students to continue sharpening skills in preparation for the next grade level. Your student will earn a grade based on their participation regarding the assignment, and the quality of their participation.
Teachers will create a "Distance Learning" category in Aeries to monitor and track submitted work and student progress. Your teacher will communicate with you what the criteria for participation in their classes will look like, and what that criteria will look like when entered in the Distance Learning category in Aeries. In addition, by participating in the Distance Learning Model, established by California Department of Education, your student's overall semester grade in the class may increase.
Thank you for ensuring your student is doing their best now, and in the future, as we continue to navigate these challenging times. Please continue to impress upon your student the importance of maintaining their work ethic, integrity, and goal of improving their education.
Take care and stay safe.
Sincerely,
The VMHS English Department, MVUSD
Wednesday, April 8th, 2020
Good morning Broncos,
This update is to let you know that if you have any missing assignments, or need to make-up a test and/or quiz from the second semester, you will have an opportunity to so. Please check your class tab to the left for instructions.
As always, take care of yourselves and be safe.
-Mr. Stein
Monday, April 6th 2020
Good morning Broncos, and welcome to the first week of Distance Learning. This will be quite an experience, but I will try to make this as user friendly, and as educational as I can. There will be assignments posted for the sophomores in the English II tab to the left, and for the seniors in the Expo IV tab. I know that you are all getting work from your other teachers in similar fashion, so I will try not to burden you too much with English work. I will post assignments on Monday, but you should check my website each day for additional assignments, changes, hints, information and instruction. I will update you all as the week progresses.
My "Office Hours", where you can reach me directly will be from 10am-12pm
As always, please stay safe, practice your social distancing, and be well.
-Mr. Stein
3/27/2020
Good morning,
As grades are being updated from work submitted before Friday, March 13th, many of your grades have changed. If you have questions about your individual grade, please reach out to me through email.
For the Sophomores who did not have a chance to present their persuasive speeches, please record yourself presenting this speech either through a video uploaded and emailed, or make a youtube video and allow me the opportunity to view it. If you have individual questions, please contact me.
All Students;
On Monday, April 6th, there will be literature based questions, projects and written responses assigned to you, based on your current novel; Seniors -

1984

, and Sophomores -

Animal Farm

.
There will be one more core novel, vocabulary and literature/Rhetorical based writing to follow. Stay tuned.
Very cool opportunity for you....
This is an amazing opportunity provided by the County of Riverside for TK-12th grade students to participate in a virtual art competition from the comfort and safety of their own home. Using the link below students can submit their entries online. Gift cards will be awarded on a weekly basis. Each week will be a different category as listed below. Week 1 (poetry) starts today. Feel free to spread the word to your students and their parents.
The former Instagram account has been closed. The new account is @mrsteinvmhs. I apologize for the confusion.
March 24, 2020
Good morning to you, my amazing VMHS Broncos. It has been quite a surreal changing of the times for everyone in our world. The most important thing right now, is to take care of your families' and your own health, both physically and emotionally. So, eat well, get exercise, read books and laugh whenever and wherever possible.
Speaking of reading books… I have created an Instagram account; @vmhsmrstein. Please consult this for the weeks' assignments, book talk, and comments. I will also be posting this information on my website. That is the VMHS website and then under teachers you will find my page. I do not have a Haiku page.
Seniors, we are still reading 1984 and Sophomores, we are still reading Animal Farm. In lieu of the study guide questions and/or annotations, be prepared for daily/weekly questions to be answered in the form of a Google Docs response and emailed back to me through district email. Again, my email address is bstein@murrieta.k12.ca.us. Please put in the header; Your class, period and chapter questions. For example; header should read "EXPO IV, Period 2, 1984 chapters 1-3 response questions".
As we move from this transitional week of "Phase I", I will be communicating with you more regularly. Then we have Spring Break. As of Monday, April 6th, we will officially be in "Distance Learning", or "Phase II", as the school district is calling it. I would ask that you bear with me, as I am learning this as I go. It will be both exciting and frustrating as we cross that bridge together. Please know that I miss you guys more than you know, and I look forward to the day when we can look back on this craziness and laugh.
So again, check website and newly created Instagram account just for you.
Regards,
Mr. Stein
EXPO IV
English II
Last Modified on June 1, 2020