Posted by Sean McCarthy on 12/1/2016
One of the big changes in Induction program is a far greater differentiation between the experiences of the Year 1 and Year 2 candidate experiences than has been the case in the past. The new program standards, which have enabled us to design our own program and move away from the prescriptive one used before, ensuring that we are better able to customize to meet the needs of our candidates.
As a result, each month, Year 1 and 2 candidates will have a different focus during their monthly seminar experiences. Last month, Year 1 candidates explored program Component 4: How Do I Design Rigorous and Relevant Learning Experiences?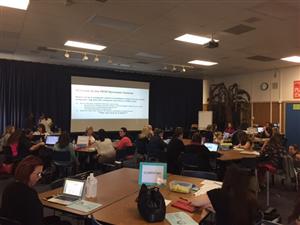 They assessed themselves against key standard elements related to this focus question, explored resources that could help support effective short- and long-term lesson design, then prepared for their mini-inquiry related to this component.
Additionally, program mentor Michelle McCarthy and her candidate Lourdes Duckwiler shared their strategies for developing their digital capstone project: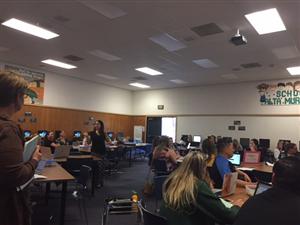 They provided tips and tricks for keeping up with adding evidence to the project to keep it manageable: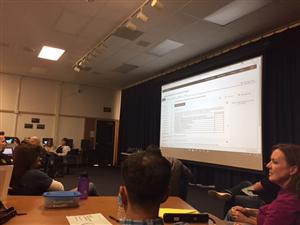 The Year 2 seminar had a completely different focus. Feedback from candidates, mentors and site administrators from the past years has indicated a need to strengthen support in the area of delivering culturally responsive pedagogy. As a result, we decided to make this a special seminar topic: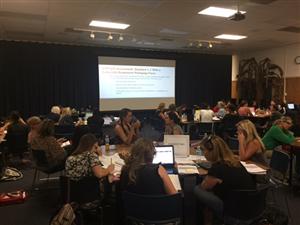 In addition to viewing videos explaining the concept of Culturally Responsive Pedagogy and exploring resources, candidates and their mentors also had a chance to share their own best practices for creating a culturally responsive classroom environment: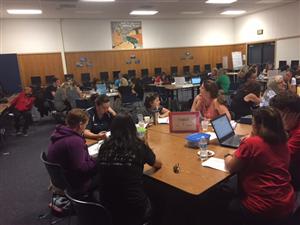 After the presentation, candidates and mentors worked on wrapping up FACT Module B in order to be prepared to start their inquiry projects this month.